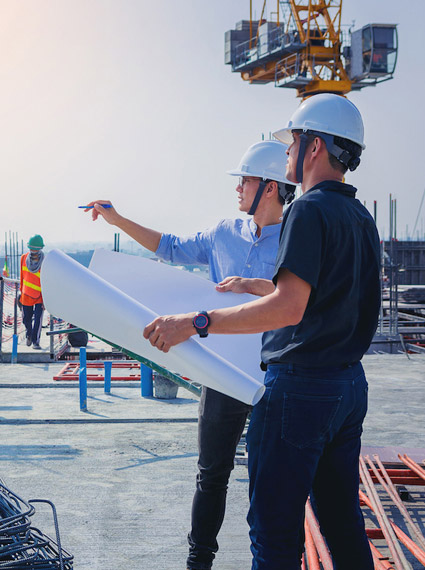 Your First Choice for Commercial Concrete
At Solver Construction, we understand the unique needs of commercial construction and have built our reputation on delivering exceptional results that stand the test of time. Our team of seasoned professionals combines the industry's best practices with cutting-edge technology, ensuring each project is completed to the highest standards of quality and safety.
Proudly a Hispanic and Woman-Owned Business
In-Depth Concrete Knowledge
Specialized Flatwork Design and Execution
Commercial Concrete and Asphalt Services
We provide diverse construction services tailored to various industries. From foundations to asphalt roadways, our skilled team emphasizes quality, innovation, and client satisfaction in every project. Whether commercial, automotive, or oil and gas, we transform your visions into durable, functional structures. Our services are a testament to our dedication to quality, innovation, and client satisfaction.
Asphalt Roadways and Parking Lots
Our services extend to the development of asphalt roadways and parking lots, combining durability and quality to create surfaces that can withstand heavy traffic and variable weather conditions.
Commercial Concrete Foundations
Our team at Solver Construction specializes in laying solid and sturdy foundations, whether concrete or asphalt. From site preparation to material pouring, we ensure a strong base for your construction project.
Structural Concrete Construction
We provide comprehensive structural concrete services, including the construction of beams, columns, and slabs. Our expertise in formwork design and execution ensures the structural integrity and longevity of your project.
Custom Concrete Finishing and Flatwork
Enhance the aesthetic appeal of your structures with our custom finishing services and flatwork, all executed with precision and an eye for detail.
DIVERSIFIED EXPERTISE:
DELIVERING CONCRETE AND ASPHALT SOLUTIONS ACROSS INDUSTRIES
We always work to the highest professional and ethical standards and establish trust by being open, honest and responsible